Last week we talked about The Importance of Mortgage Pre-approval before you move forward on your homebuilding/buying journey. This week, we are going to discuss the documents you need to have ready once you decide to make the pre-approval appointment with your mortgage specialist.
Once again we welcome to our blog Curtis Kirkey, Home Financing Advisor at Scotia Bank and resident in the Quinte, Ontario area:
THE PROCESS
If you are about to make an appointment to see your Lender/Bank for a mortgage pre-approval, it pays to have the proper documentation ready in order to ease the process along. There's nothing quite like scrambling around for paperwork when you only have three days to meet your conditions on your house purchase!
Following is the recommended paperwork to bring along to your mortgage pre-approval meeting:
Proof of Income. No-verification or no-documentation loans are pretty much a thing of the past. You will want to come prepared with your most recent paystub, the previous year's T-4 statement, and two years of tax returns with the corresponding Notice of Assessment. (Just to clarify, the tax returns are what you send in to the government at tax time, and the Notice of Assessment is what the government sends back to you to verify your return. Both are useless without the other to most Lenders; they will need both documents.)
Proof of Assets. The Lender is going to need to verify where the down payment for your new home is going to come from, and this is going to require bank statements. If you are banking at the same institution as your Lender then you won't need to worry about this, but otherwise you should bring in your bank statements. As well, the Lender will likely ask you to verify the investments and savings that you claim you own on your application.
Identification. Bring in two pieces of ID with at least one government photo-issued piece (e.g. drivers licence or passport).
Other Documentation. Don't forget to bring any other documentation that you think might be applicable. For example, separation agreements are becoming very commonplace to the point where most Lenders will actually ask you up front if you have child support or alimony payments. If so, you need to be prepared to provide documentation. It's better to bring extra documentation straight away than running around later trying to gather it all up!
THE BOTTOM LINE
Consulting with a mortgage Lender before you start the home-buying process can save a lot of heartache later on, so gather your paperwork now before your pre-approval appointment and before you begin house-hunting/building. Best of luck!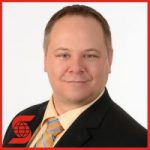 Curtis Kirkey lives in the Quinte area and is a Home Financing Advisor at Scotiabank with over 10 years experience in the mortgage industry. He is available at any time to talk about your current mortgage or help you get pre-approved for your next purchase. Call him today at: 613-403-4850.