Van Huizen Homes Ltd. new Sales and Customer Support Office in Belleville, Ontario May 2021 —Van Huizen Homes Ltd., a custom homebuilder in the Quinte area, is pleased to announce the official opening of its new sales and support office in Belleville, Ontario.
Co-President Isaac Van Huizen states, "We took the leap of building a new commercial building for Van Huizen Homes to grow into. Early on Covid-19 hit and initially slowed new home construction. Fortunately, we had the new building construction to help offset the slow down."
The new commercial building is a unique old town/modern building located on Tank Farm Road. Large black windows, red brick pillars, and flat roof features are a welcoming sight. Radiant in floor heat, extensive insulation, and low voltage lighting makes for an energy efficient building which is both low cost to run and kind to the environment.
The new two storey building offers additional commercial rental space and three upstairs 2-bedroom apartments. The Belleville office is specifically designed to cater to the sales, project management and support needs of clients in the Quinte area.
"We completed many aspects ourselves and had our top-notch trades assist us along the way. Normally we build custom houses, so building a commercial building was a new experience with a great deal to learn along the way… but the results are excellent — thanks to a great team!" explained President Jon Van Huizen
Van Huizen Homes are now fully moved in and all units are being rented out.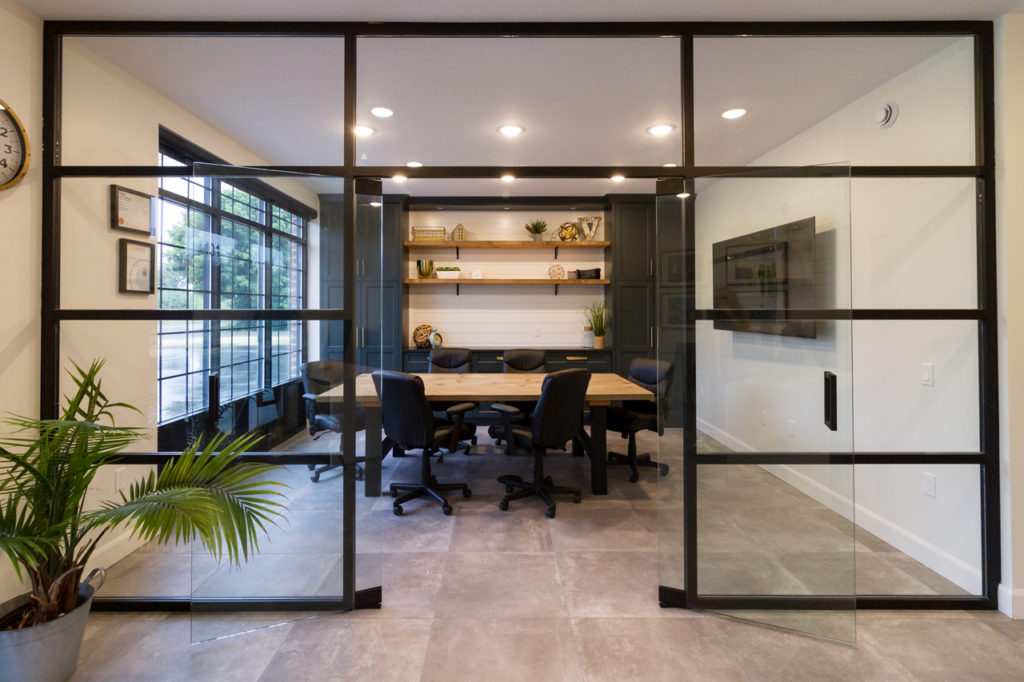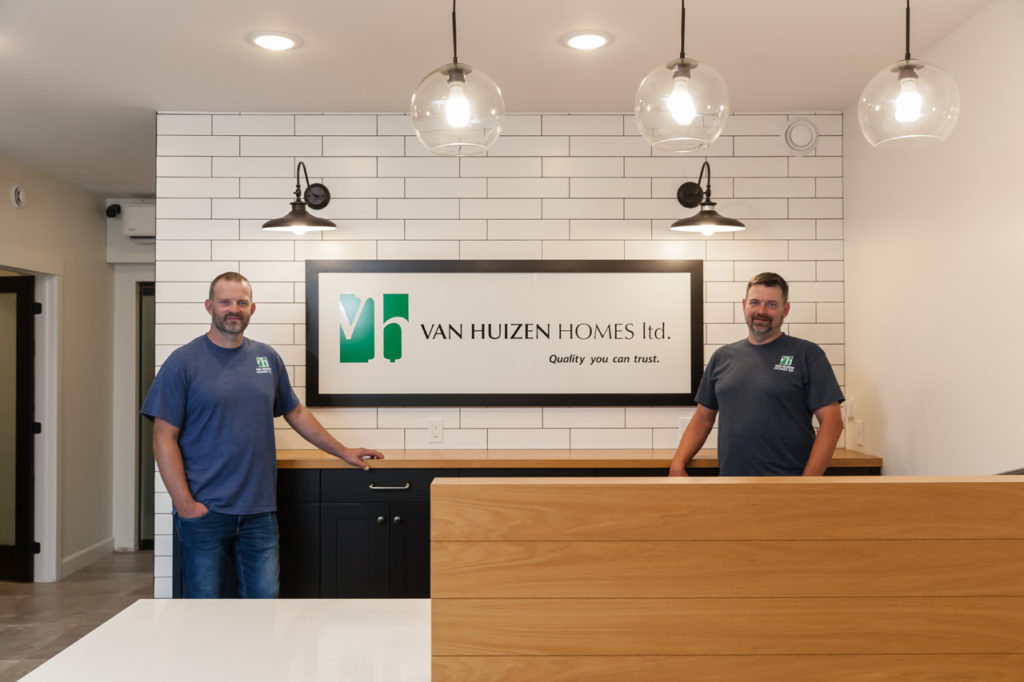 About Van Huizen Homes
Van Huizen Homes Ltd. is a custom homebuilder in the Quinte area whose focus is to build quality homes at a price you can afford. Committed to building not only homes, but trusting relationships with their clients, VH Homes gives each home they work on—and each client they work with — the time, attention, and service needed to create a house you can be proud to call home, and a house they're proud to put the Van Huizen Homes name on.
If you're ready to start a collaborative home building project, contact Van Huizen Homes at (613) 966-8585 or [email protected]