If you are a serious homebuyer looking for a home, most people would agree that making an appointment with your Lender/Bank to seek mortgage pre-approval is one of the first stops you should make on your homebuilding journey.
WHY IS PRE-APPROVAL SO IMPORTANT?
1) Benefits, Rates & Fees: Meeting with your Lender will give you an opportunity to discuss the products and benefits available at your financial institution (after all, there is more to your mortgage than just rates!), as well as help you determine your mortgage fees and payments.
2) Credit Check: Pre-approval meetings give your Lender the opportunity to perform credit checks, thereby ensuring there are no surprises that could affect your purchase (especially after you've put in an offer!). It is very important that your Lender perform this step. Without knowledge of your credit history and current obligations, a Lender has no way to properly verify what you are qualified for.
3) Affordability: Seeking mortgage pre-approval will give you a good idea idea of the house price-range you can afford. Many people end up being pleasantly surprised when they find out what they actually qualify for.
4) Negotiation Edge: When competing for a home, you want to have every edge you can, and home sellers are much more likely to negotiate with people who can prove they can obtain financing. Many an offer has been turned down due to financing issues, but the seller's mind will be put at ease if they know you have already done your homework.
Stay tuned next week for Part 2 of this mortgage series: "The Process of Mortgage Pre-approval."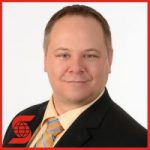 Curtis Kirkey lives in the Quinte area and is a Home Financing Advisor at Scotiabank with over 10 years experience in the mortgage industry. He is available at any time to talk about your current mortgage or help you get pre-approved for your next purchase. Call him today at: 613-403-4850.